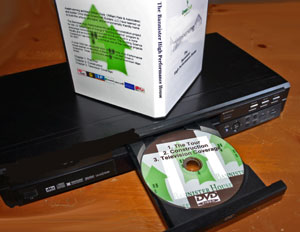 If you'd like to watch all the Bannister House video segments that you've been viewing here, instantly, you're in luck!
Now you can watch all the construction video segments, plus Chris Miles hosting the tour of the completed Bannister House, all on one DVD.
Click here for a sample of the video.
50% of the proceeds will be donated to the "Nash Farms Restoration Project" in Grapevine, Texas. Here is their link if you would like to know more about them.
Cost of the video is $21.95 plus tax. Shipping is included in the cost. Please order through our Paypal link below.